I'm here! I'm here!
Don't worry I didn't get asked to join John Mayer or Phillip Phillips band...though John Mayer had back up singers...I could totally piggy back that and offer to sing back up for the back ups.
The show was AMAZING...the hubs and I had an outstanding time. I'm so thrilled we were able to go. I took some video...and by some I mean a lot...and I'll work on uploading them to youtube so I can share some of the highlights!
Okay now on to that fancy stuff.
*******************************************
TartanHearts
makes some of THE prettiest necklaces. I'm a huge fan of statement pieces and these fit the bill. I've had my eye on a few for awhile now. I'm in love with the shape of that green beauty up there! Swoon city! Stop by the
TartanHearts
FB page to stay up to date too.
I know it's kinda odd that this is the second week in a row that I am posting a doorknob...I have a thing for doors...obviously. This purple jewel of a knob is so gorgeous. I'll take 10 of these please. The
website
I found it on has a handful of other super cute knobs!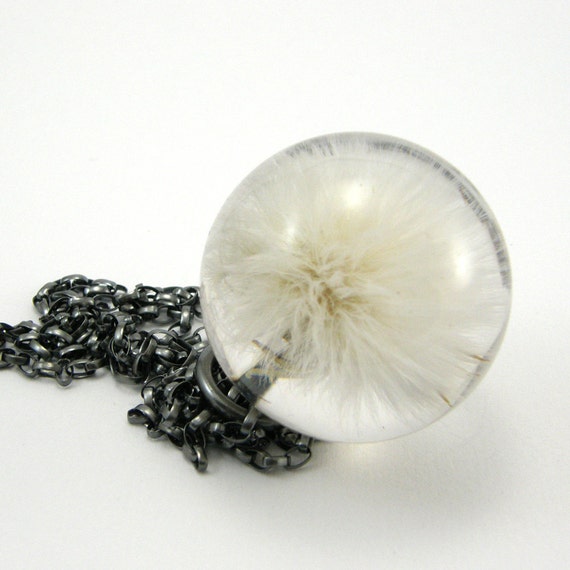 You guys...it's a dandelion necklace...this one is a "
fluffy
" dandelion but there are regular wildflower dandelion versions also. I've never seen anything like it. Maybe if I move to Poland I will automatically be this creative. This woman makes some stunning jewelry with lots of things besides dandelions. Gorgeous!
This little DIY minimalist
Christmas tree
is SO cute...I kinda wanna try it...but I kinda think at least one of my five feisty felines would destroy the tree and the wall the tree was on. So maybe I'll leave that DIY for someone with less destructive animals like a beta fish or guinea pig.
******You guys I keep getting distracted and looking for box sets or any type of set of Supernatural on Ebay******
This
adorable
bow scarf
tutorial! If only it was cold enough to wear a scarf...when it is I'm totally trying this!
*******************************************
Whew! Well I feel fancier just typing this up. This was actually a legit "fancy" Friday because everything has such a "ooh la la" type of feel it.
Also I plan on sleeping a lot this weekend because I'm still exhausted from the concert on Tuesday.
Nothing like a middle of the week concert to make you realize you're getting old because it takes days to recoup from it!
Also...make sure to come by Monday for Mani Monday...mostly because it's pretty.