Happy coffee break friends!
Today I have a load of spring-esque goodies to share with you.
With the exception of one photo that was just too pretty not to include in the mix!
It's been a busy busy week. More info on that some other time!
So I'll keep this short and sweet. I hope you find some great finds here this week!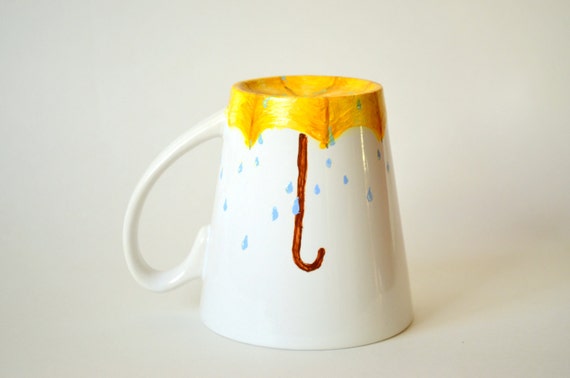 This umbrella mug is too cute!
This bedroom is beautiful...even without any color...the bold prints make give it something extra!
And in the complete opposite direction from the first photo...I LOVE this side table!
I just LOVE this flower tattoo. Normally I'm not drawn to tattoos that are floral but I love the muted tones of this!
Ooooh...this is such a perfect little fruit salad for spring! There is honey in it too!
Staying in the fruit theme...this blueberry pomegranate smoothie looks delicious!
That Gal...signing off!!